We are JV Tax & Accounting Services LLC
Focus Your Time and Efforts on Running Your Business and Leave the Accounting to Me
JV Tax & Accounting Services is a full-service accounting and IRS & MD problem-solving firm. We are the leading choice for medium and large organizations throughout Maryland and all the DMV area, specialized in taxes, payroll, accounting, and management consulting.
JV Tax & Accounting Services is not your ordinary accounting and tax firm. We offer an assortment of unique services that make your life easy with everything you need in one place. We strive to make available all our skills in helping you develop your business. If we can help our clients grow, our accounting firm grows with them.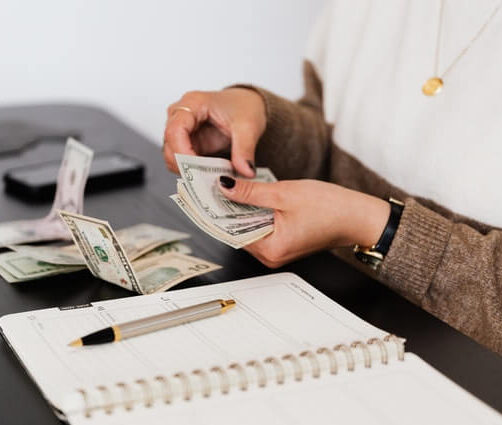 Before starting his own accounting firm, Mr. Vargas was employed by Pricewaterhouse Coopers and gained experience in both accounting and internal and external auditing. Mr. Vargas also performed test work for various business cycles such as revenue, expenses, payroll, journal entries test, cash, accounts payables and receivables and internal controls. Mr. Vargas' proven ability to manage serious audit cases and strong organizational skills has enabled him to fulfill the several duties and responsibilities for various clients, supporting them simultaneously. Mr. Vargas provides personalized, detailed, and accurate services to his clients.
Our founder, Jimmy Vargas has over 20 years of experience in the financial industry, and our staff has been providing accounting & tax services in the DMV area for almost 10 years.
To be a highly respected professional firm that doesn't just offer tax, and business services, but to create a professional environment taking care of the individuals that trust us. We expect our clients to enjoy peace of mind that their interests are being cared for by our team.
To provide businesses, entrepreneurs, and individuals with quality accounting, business advisory, and tax services maintaining the highest levels of integrity and professionalism. We want to meet the current and future needs of our clients and help them to cultivate long-term success and to establish trust and loyalty between staff members, partners, and the firm's clients.
Enrolled Agents (EAs) are tax practitioners with technical expertise in taxation and are fully authorized to represent taxpayers before all administrative levels of Internal Revenue Service the (IRS) including audits, collections and appeals. All enrolled agents must pass an exam to use this designation and must also update their skills every year.
There are many issues that can arise between taxpayers and the IRS. If you are facing an audit, lien, or wage garnishment your future and reputation are at stake and you should take immediate action. But going it alone can be a time-consuming nightmare and sometimes result in a worse outcome. Our associates are uniquely qualified to resolve your tax problems and represent your best interests before the IRS and other tax authorities